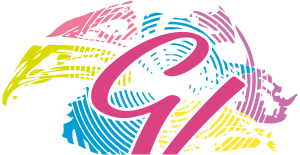 Top-Quality Bus
Transportation
Garoldini Viaggi has a long history in the bus transportation field, national and international with professionalism, reliability and experience
.
Garoldini Viaggi offers you a Top-Quality fleet, for client such as Tour operators, agency, public or private institutions, schools, private customers, or organizations to provide a safe and comfortable trip thanks to the many services our busses have on board.
All busses have indeed an Air conditioning system, central heating, coffee machine, restroom, DVD player and multi-screen TV system.
Do not hesitate to contact us, we will recommend you the bus which best satisfy your needs.
BUS RENTAL FOR TRANSFER
Our services are for all the "common" tourist, bikelovers, sportspeople and all of those who like to travel keeping in touch with nature. We put at your disposal vehicles of different volume such as 8, 19, 32 and 54 seats, allowing all group's types to easily travel.
Our busses and minibus are qualified for:
touristic trips

sport trip

pilgrimage

school trip
We put at our customer disposal a Top-Quality fleet, composed of vehicles with all the comfort needed to spend a quiet and relaxed journey. Garoldini viaggi is situated in Vicenza and would like to remind you that our bus rental includes the driver and all our busses have the toilet on board. They are also equipped with an air conditioning system so that comfort, safety and amusement will be the key for your trip.
Do not hesitate to contact us If you have any questions or you are in need of information, or to ask for a quote: our staff, kind and competent, it's at your complete disposal to meet and satisfy all your needs.